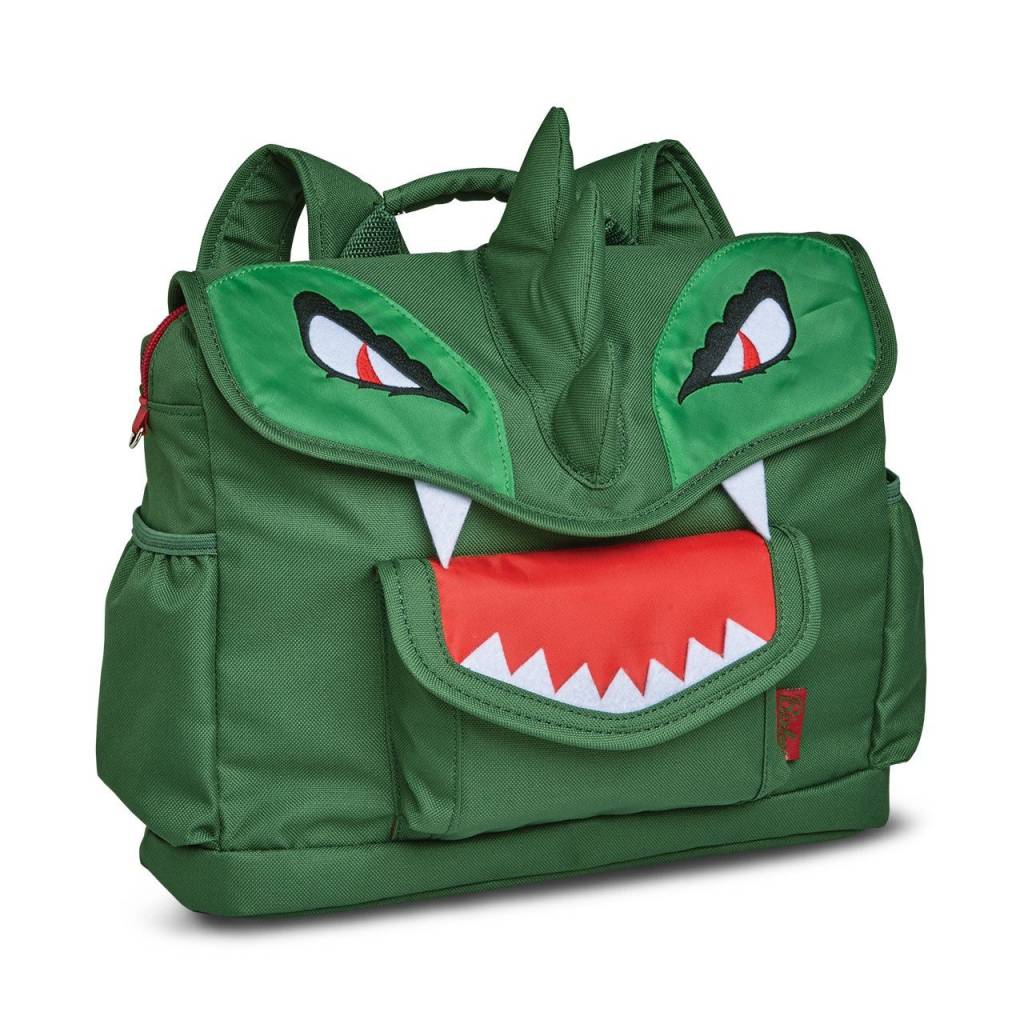 Hey dude—looking for a dino-mite way to take your imagination to epic proportions? This rad Dino Pack can take any day from Triassic to totally tubular with tactile, 3-D details. Kids will be stoked for "new" prehistoric adventures.
These Animal Packs are tough-built and specifically designed for kids' unique measurements. The patented horizontal design with ergonomic attributes is designed to carry weight at waist level.
Care: Apply a small amount of gentle cleanser to a clean, soft, damp cloth and gently wipe. Allow product to air dry.
Sized for kids 3-5yrs, up to 42" tall
Bixbee products are tested PVC free, phthalate free, lead free and BPA free.